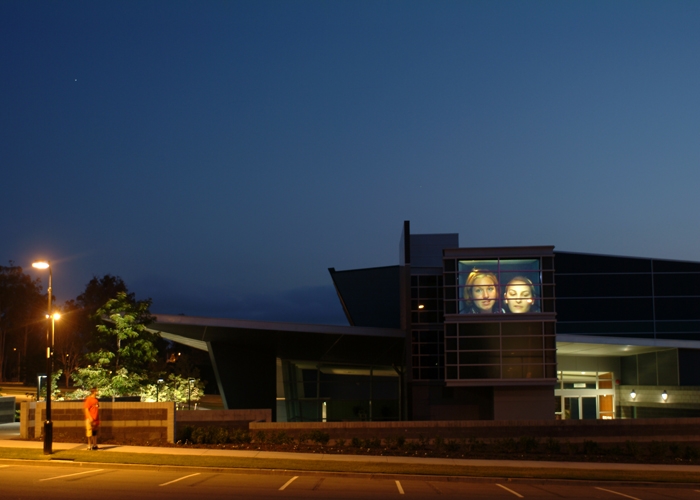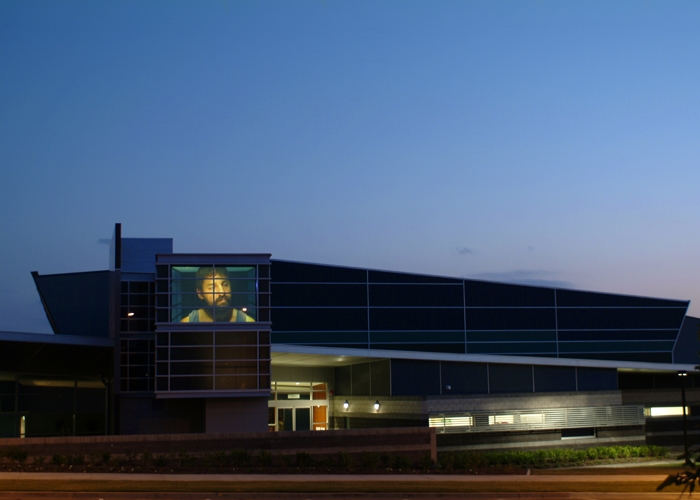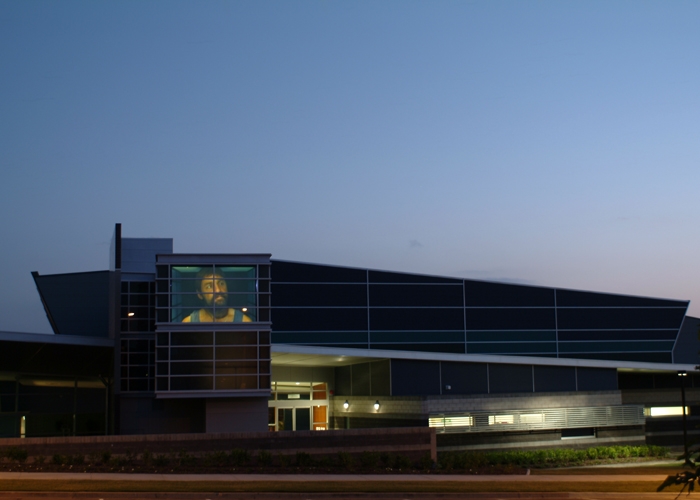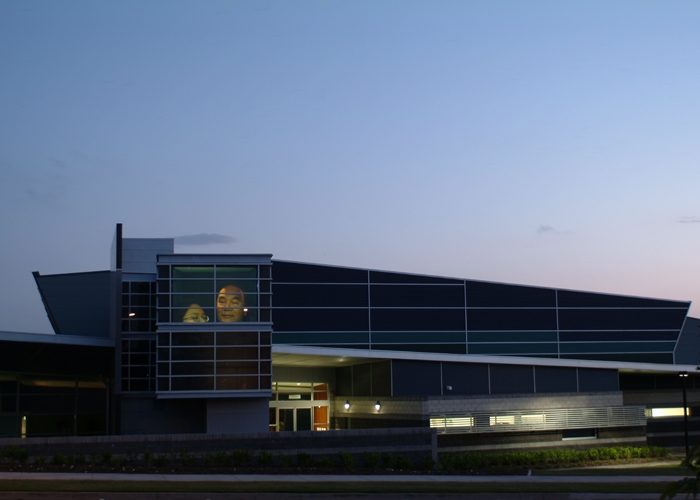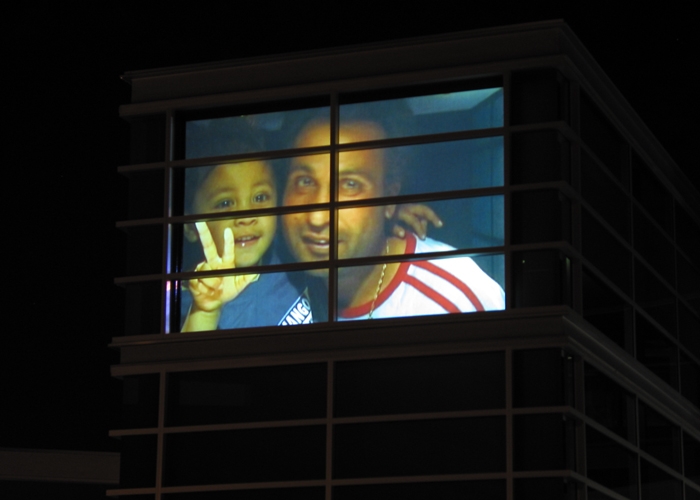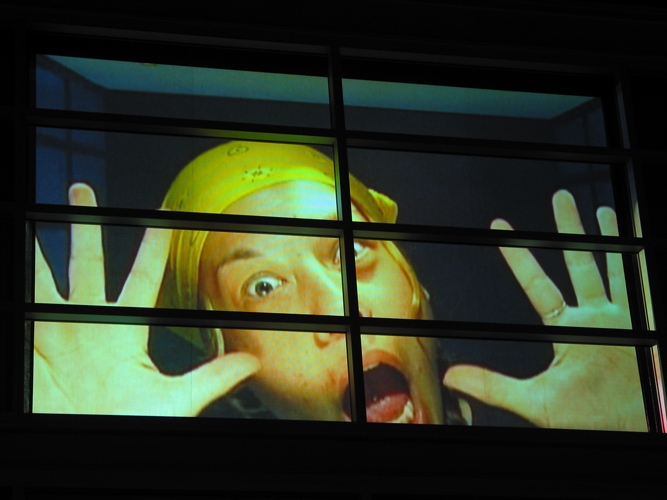 Craig Walsh's Input, is a digital projection consisting of a series of large-scale, kinetic portraits of local residents that appear to be interacting with the architectural space they occupy, while "peering out" onto the street and the surrounding landscape. Input is a video presentation that gives the impression that giant faces - filling the stairwell window - are looking out on to Wembley Road.
The faces will be recognisable to many in the Logan community, with the participants volunteering to be filmed interacting with a scale model at a number of local community events and celebrations earlier this year.
Artist Craig Walsh said that as the Centre would be defined through participation, it was important Input created a visual metaphor of what constituted the Logan community.
"It gives a sense of ownership and participation through monumental portraits of locals interacting within the fabric of the architecture," he said. "In addition, the artwork further develops an ongoing investigation into the public's perception of the relationship between humans and the environment. By superimposing the human form onto an object that occupies our environment, the audience is forced to consider the relationship the human form has to that object and thus question our perception of that object."
Community Services Committee Chairperson, Cr Pam Parker, said that in commissioning Input, the Council hoped to highlight the broad range of cultures and age groups living in Logan, who could now access the new venue.
"Because the Centre hosts a range of events to cater for the entire community, it is important this major public art component emphasises the Centre's accessibility, as well as its involvement, equity, and interaction and ownership opportunities for the community," Cr Parker said.
Input is presented via a video projector on to a lightweight screen hung in the stairwell window and is the first of the two-stage public art project at the venue.
The Logan Entertainment Centre is Logan's premier events venue and is one of 16 regional projects as part of the five-year $260 million Millennium Arts Project, which is upgrading and expanding arts and cultural facilities across Queensland.
Art Built-in News
November 2002