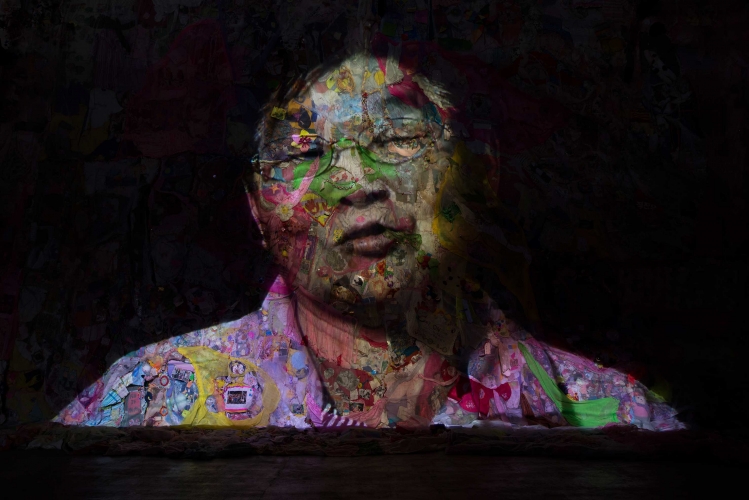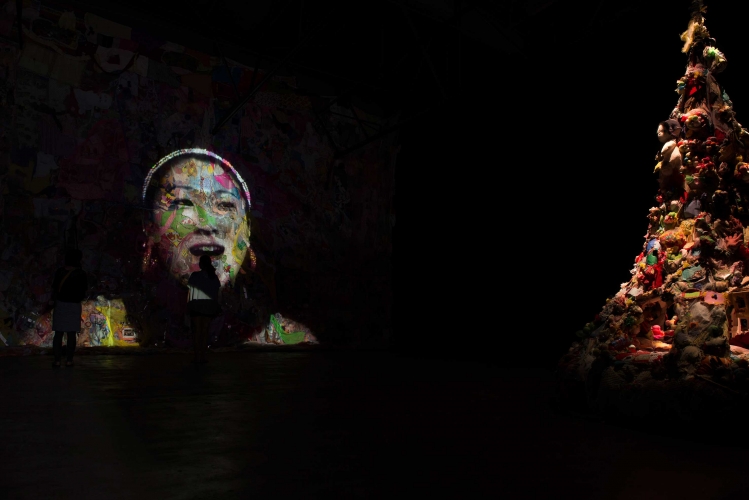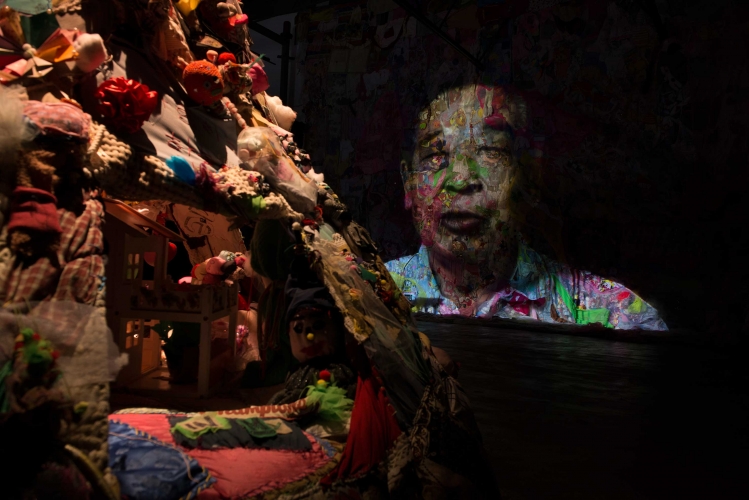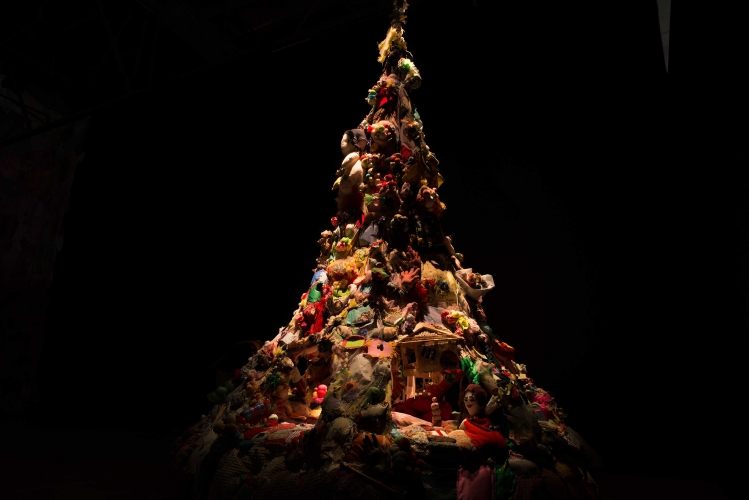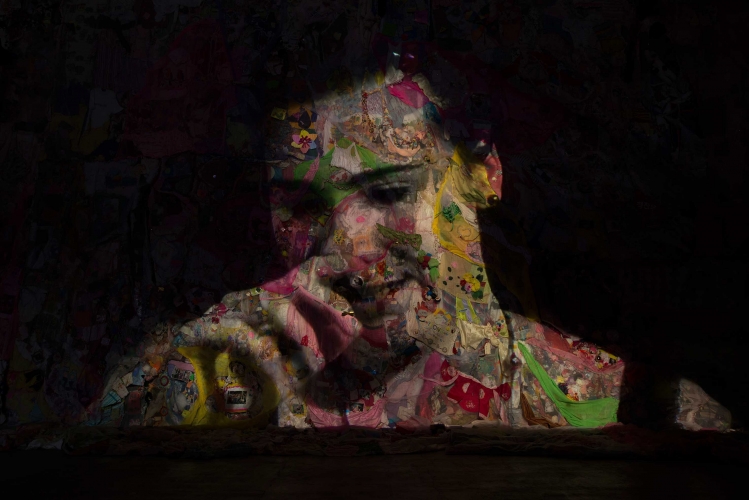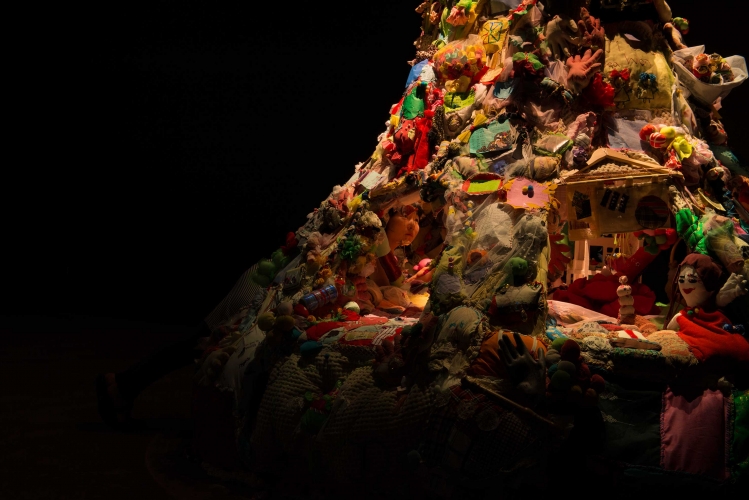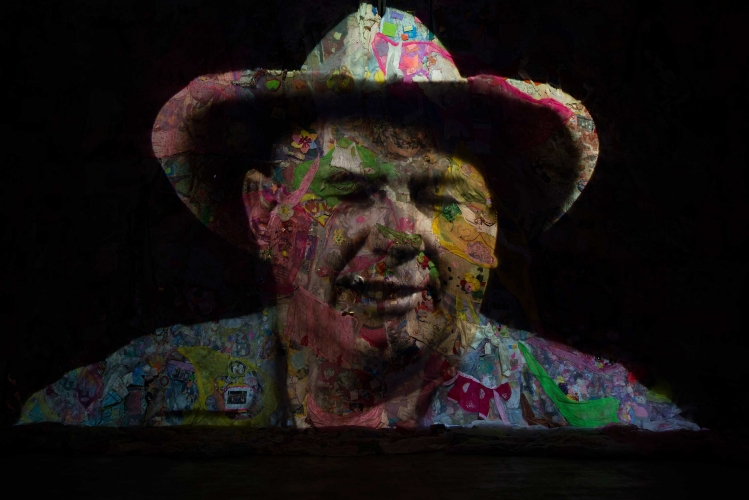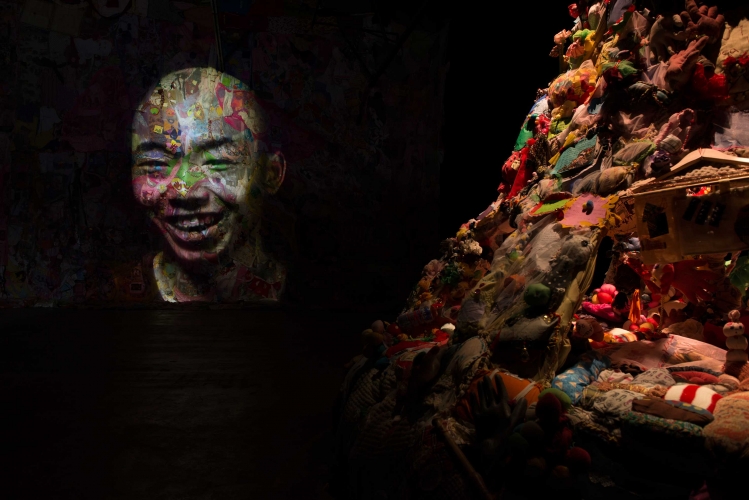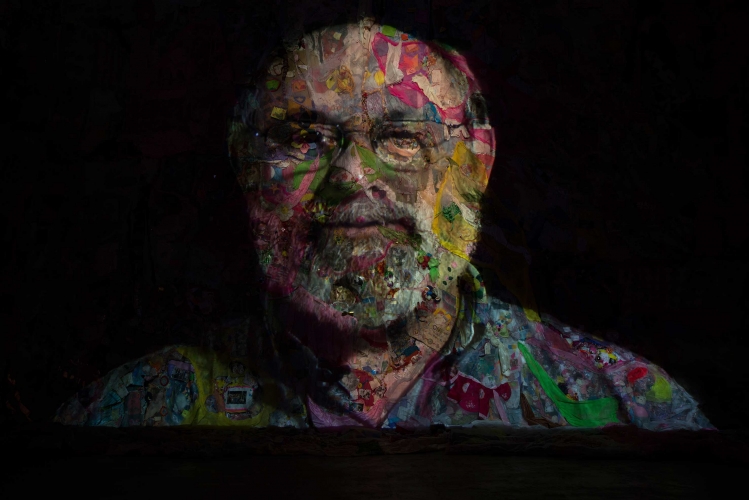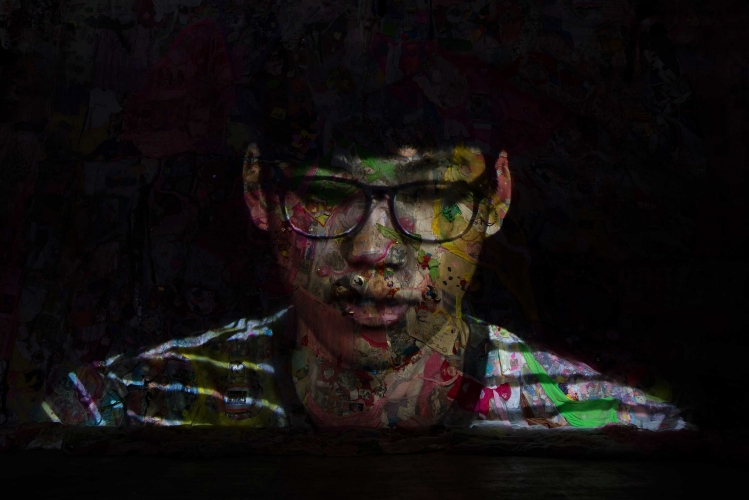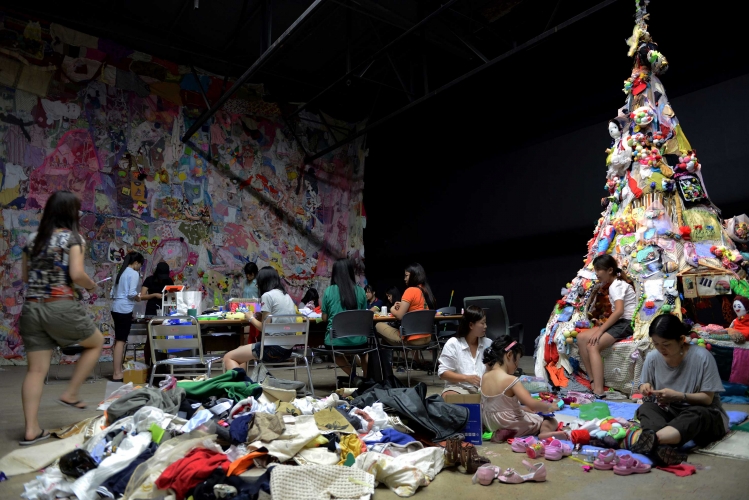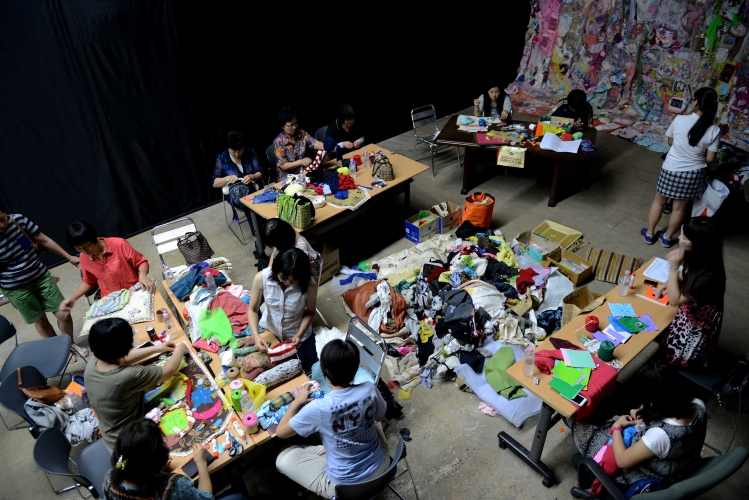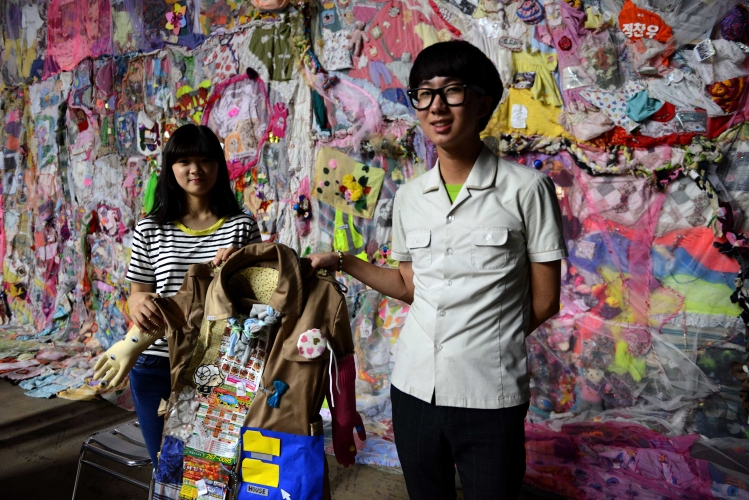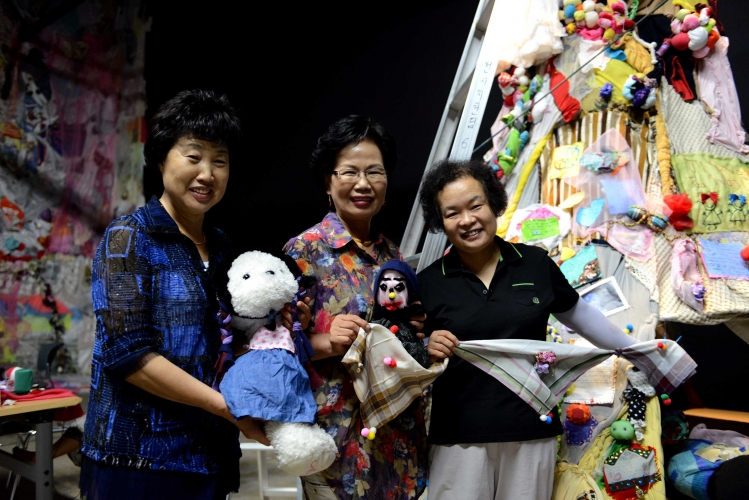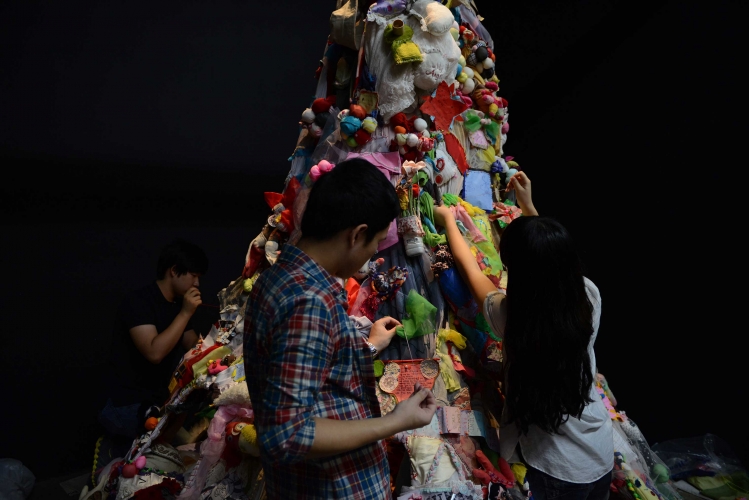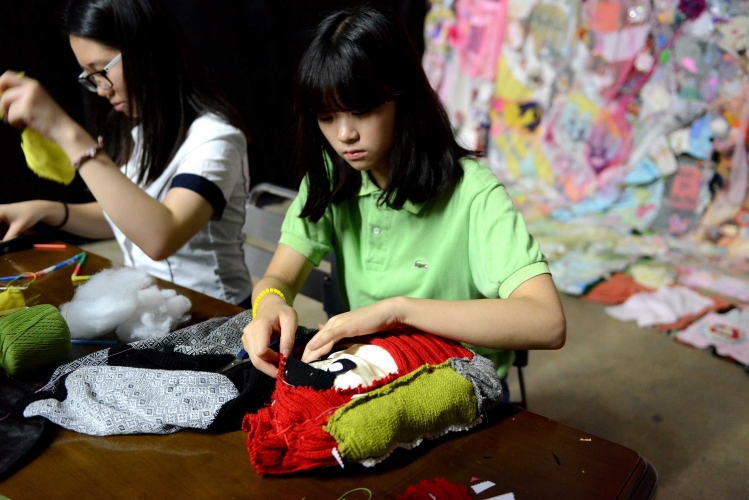 Craig Walsh and Hiromi Tango in collaboration with the people of Gwangju
Residency 10th August -10th September 2012
Workshop 11th August - 6th September 2012
Exhibition 7th September - 11th November
Home - Gwangju poses many questions around the fragility and instability of contemporary existence, and our assumptions about the universal nature of the ideal of home.
Over 2010 – 2011, Craig Walsh and Hiromi Tango undertook a regional tour across Australia, entitled Craig Walsh Digital Odyssey, a Museum of Contemporary Art touring project, which brought their distinctive artwork to rural and remote locations. Home has developed through this tour and, continues to evolve.
The artists invited local community members to participate in the creation of site-specific installations: Walsh created video portraits of individuals talking about their perceptions of home, while Tango and community members collectively stitched a projection screen from donated personal belongings that embodied some sense of home.
Australian Curator Annemarie Kohn describes the interdependency of their work:
Home's elaborate screen is an amass of everyday materials. The commonplace and the precious are sewn and bound together, evolving with each visit to a new community. The video portraits become the vessels that contain and embody the domestic objects on the screen.
Parts of the screens and recordings created through the regional Australian tour are interwoven with new content created with community members in Gwangju as part of Home - Gwangju.
The idea of home was once synonymous with security and familiarity, but for some it may hold a sense of sadness, dislocation or anxiety. This is a contemporary reality for many, including generations of displaced Aboriginal Australians, asylum seekers, refugees and migrants left in long-term geographical limbo whilst others lose their home through natural disasters, violence, financial distress and other symptoms of the breakdown of our social fabric.
Constantly aware of the dangers of imposing their own ideas on communities, Tango and Walsh acknowledge that our engagements are constantly impacted by complex social interactions, subtle perceptual gaps, and the danger of unintended consequences.

Craig Walsh and Hiromi Tango began working collaboratively on Home, 2010 – 2011, as part of Craig Walsh Digital Odyssey, a Museum of Contemporary Art (Sydney) touring Project. They are primarily interested in hybrid and site-specific projects and the exploration of alternative contexts for contemporary art.