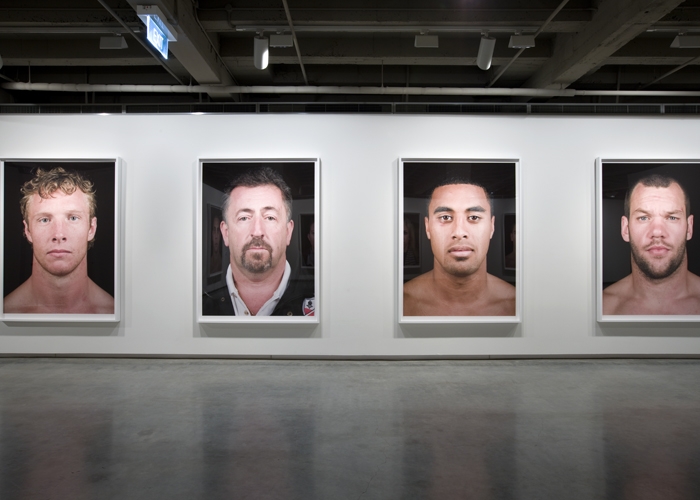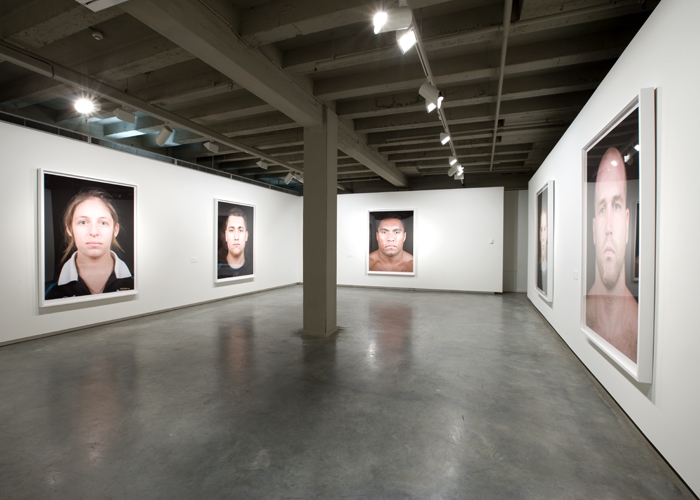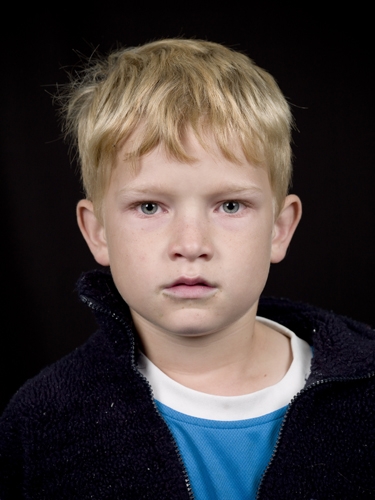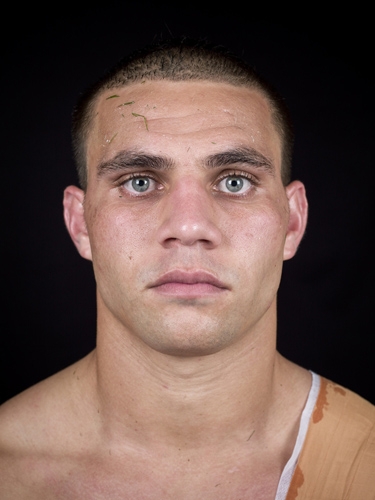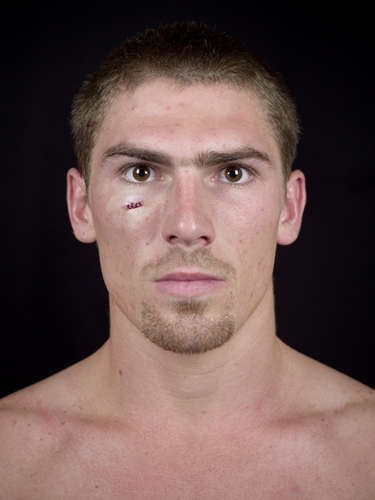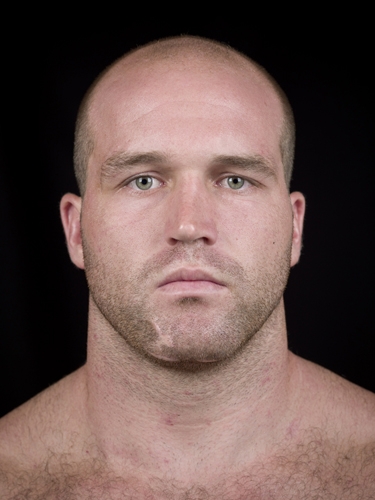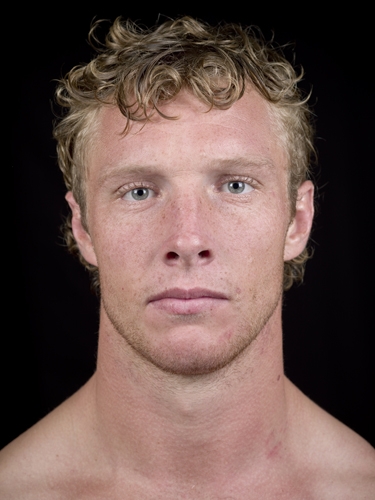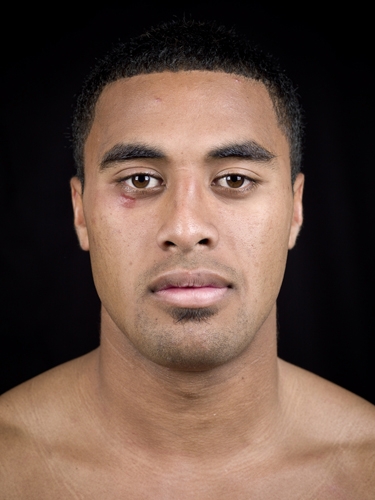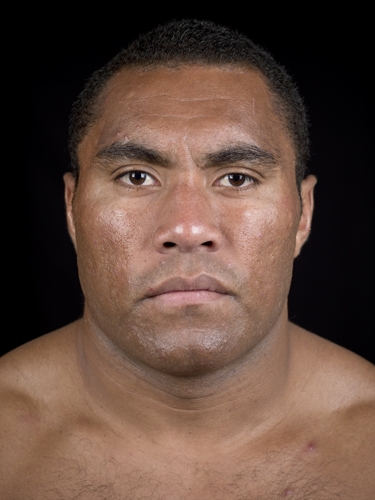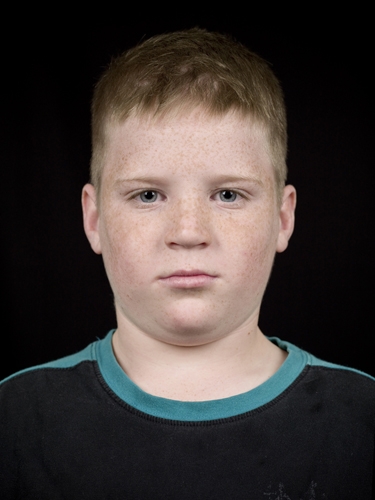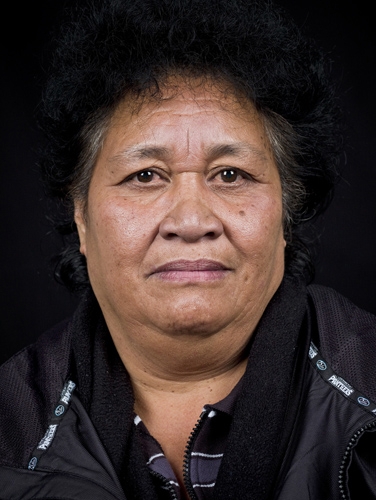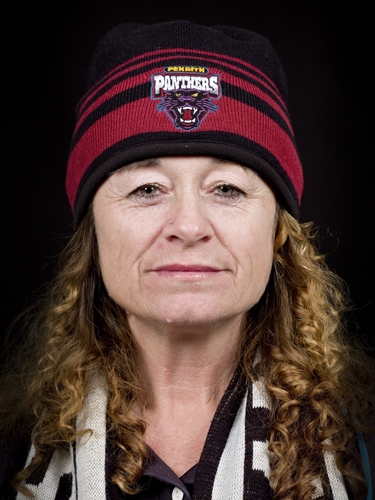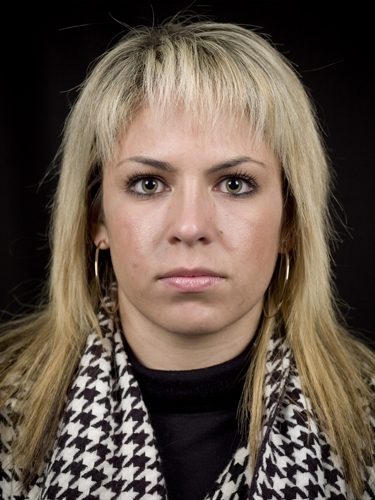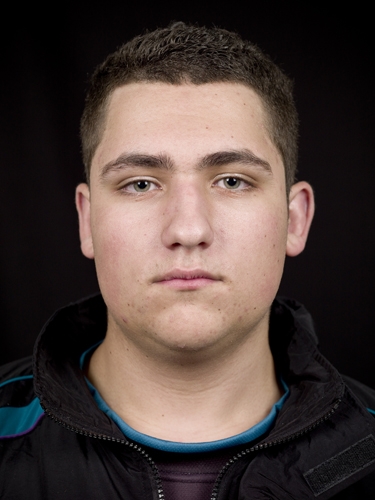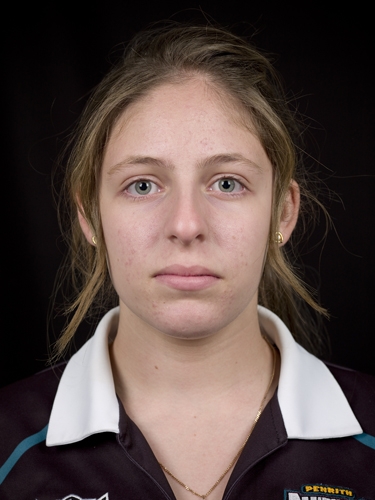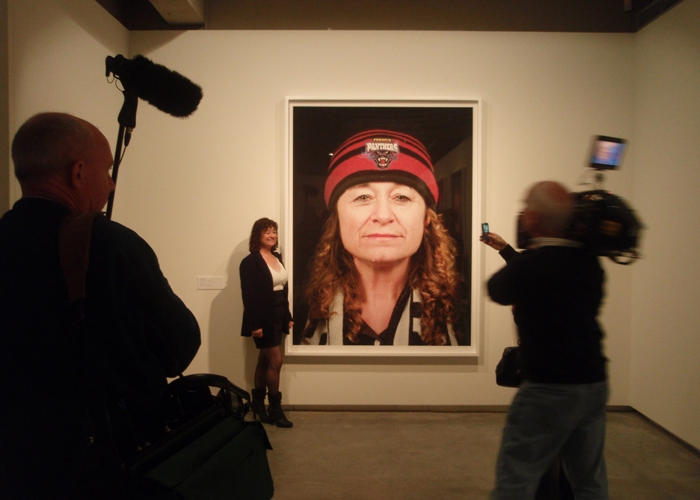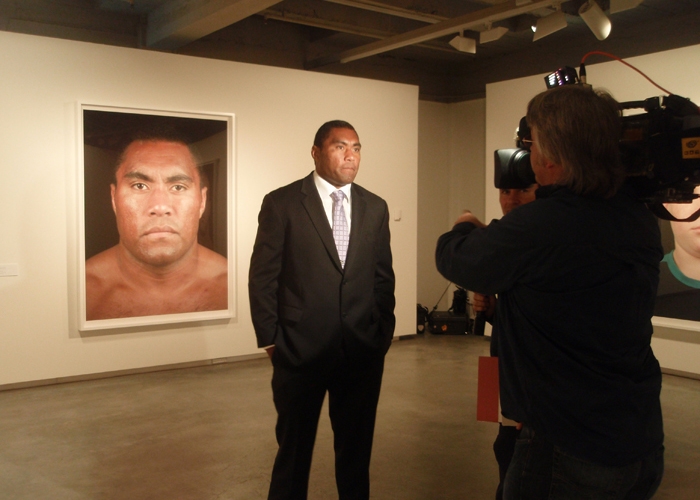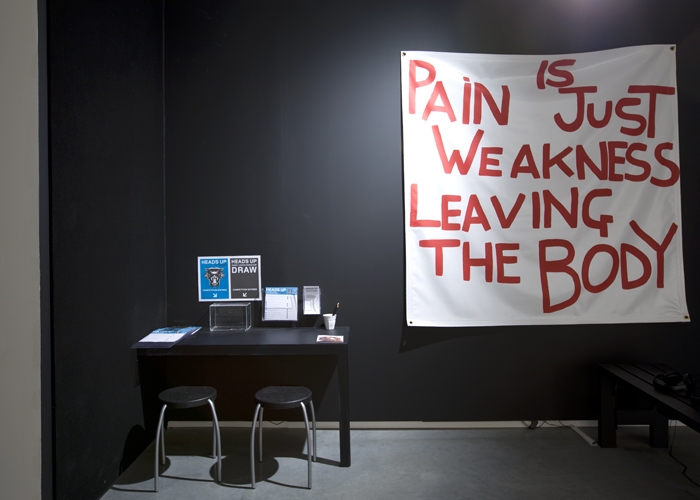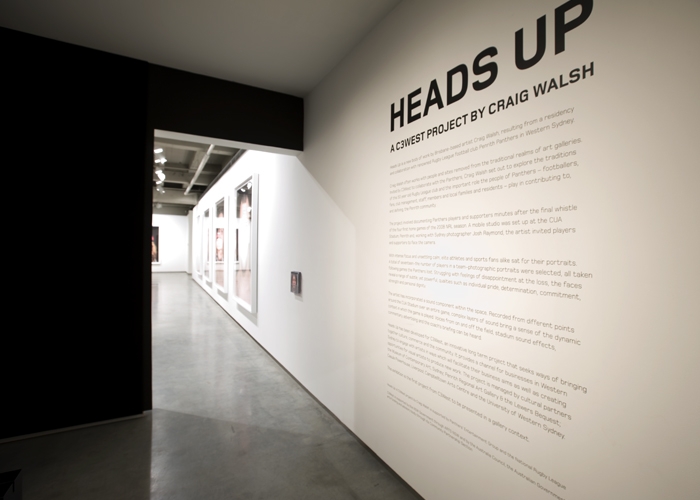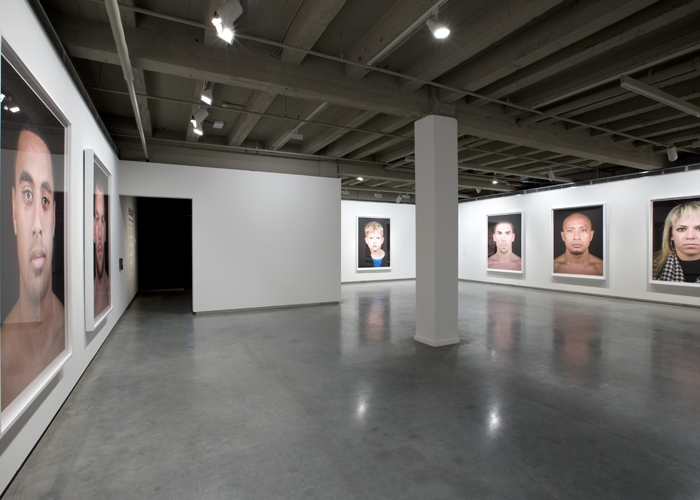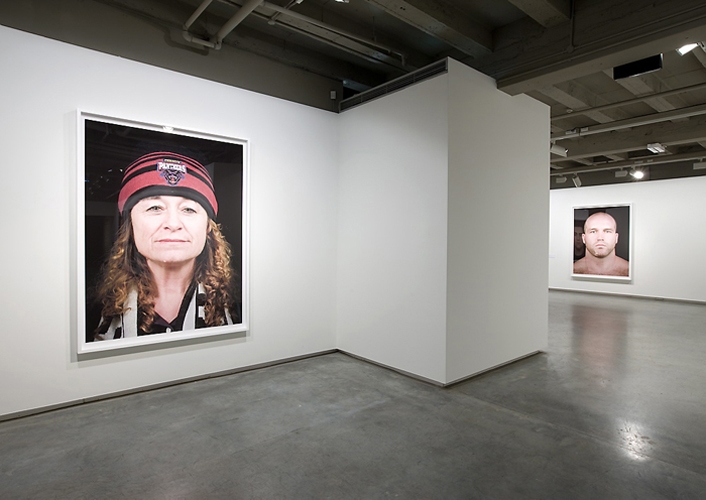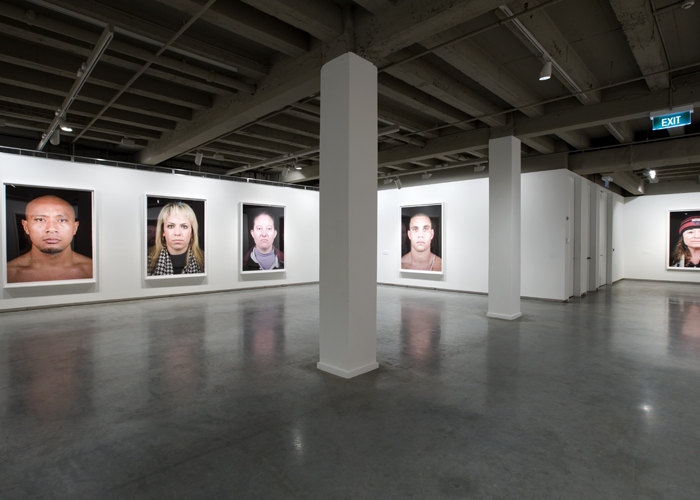 Australian artist Craig Walsh presents new work following a residency with renowned NRL club Penrith Panthers in Western Sydney.
Seventeen large format, full-colour photographic portraits, taken within minutes of the final whistle at a series of Panthers home games, capture intimate responses from both players and supporters to the outcome of the game.
He made several trips to Panthers Rugby League Football Club in 2005 and 2006, he attended games, talked to management, players, fans; exploring the traditions of this 50-year-old Rugby League club and the important role the people of Panthers play in contributing to, and defining, the Penrith community. His research resulted in a series of portraits of players and fans called Heads Up. The project involved documenting Panthers players and supporters minutes after the final whistle of the four first home games of the 2008 NRL season. A total of 17 - the number of players in a team - photographic portraits were selected from hundreds of images, all taken following games the Panthers lost. We see brave and stoic qualities in the subjects faces as they struggle with feelings of disappointment and loss. The artist was interested in the range of subtle, yet powerful, qualities they displayed, from individual pride, strength and commitment to determination and dignity.
Heads Up is a C3West project, where artists are invited to collaborate with businesses and communities in Western Sydney. Facilitated by the MCA with Penrith Regional Art Gallery and the Lewers Bequest, Casula Powerhouse, Campbelltown Arts Centre and the University of Western Sydney, C3West is a long term project seeking innovative ways of working with art, commerce and the community.
The photographs were exhibited at the Museum of Contemporary Art in Sydney from 4 September to 19 October, 2008.
Museum of Contemporary Art, Sydney
Thursday 04 September 2008 to Sunday 19 October 2008