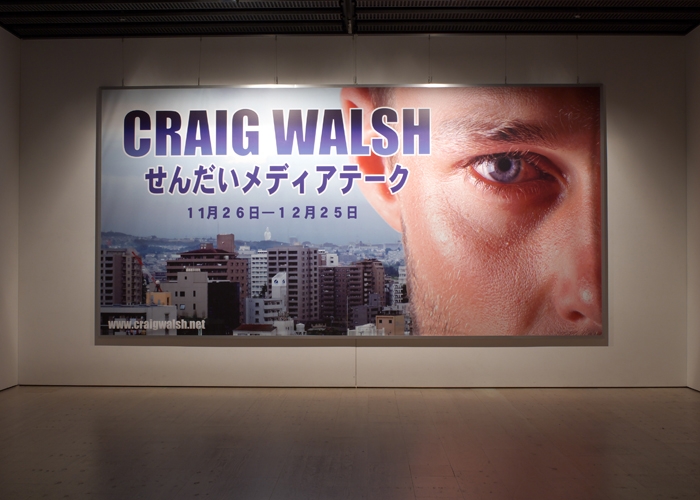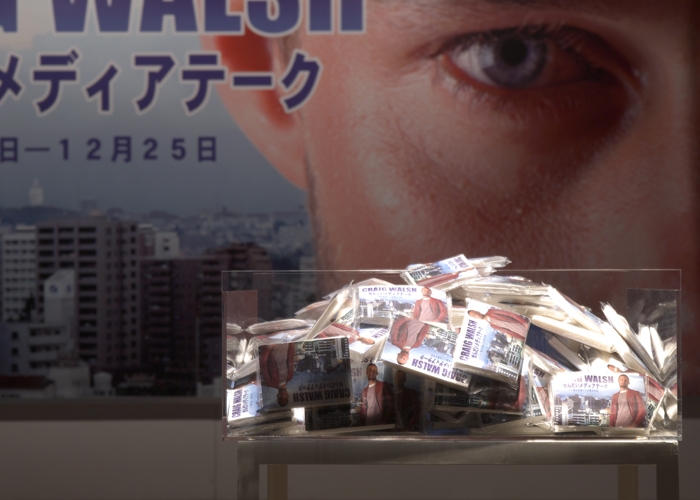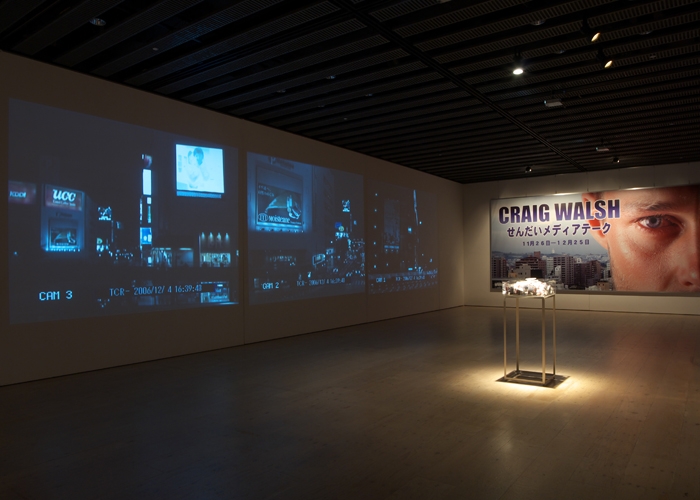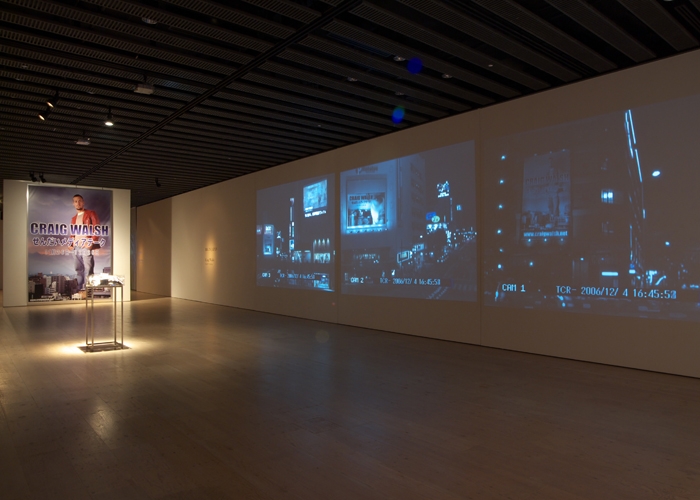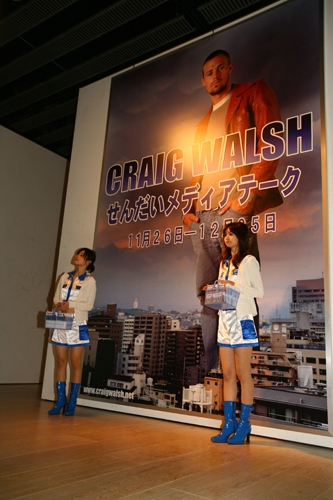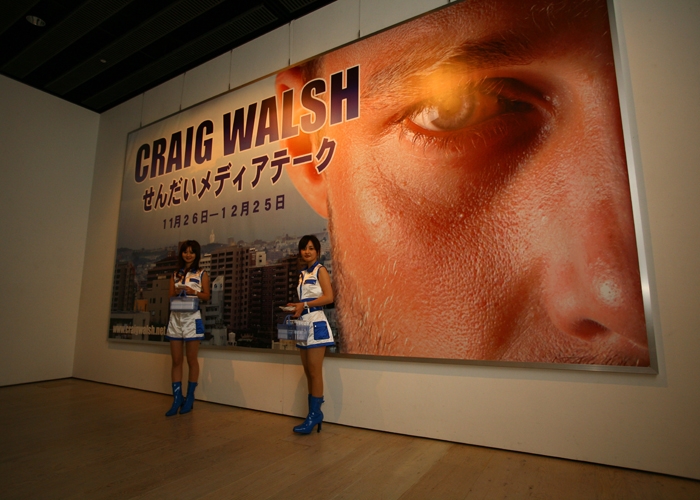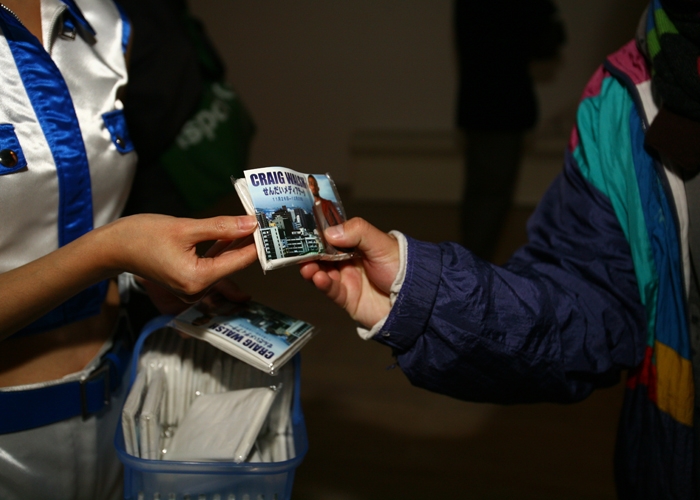 The new works created for this exhibition explore space and place through a variety of innovative means. Craig Walsh's 'BIG IN JAPAN' is a series of projections and large-scale billboards of the artist virtually embedded within electronic advertising sites throughout the Sendai CBD and within the Sendai mediateque gallery. Extending this inflated presentation of 'self and status' is the use of a professional fashion model whose image substitutes that of the artist.
This work utilizes public advertising and 'live feed technology' as a platform to explore the dichotomy of fact/fiction in relation to the presentation of 'reality' through mass media and art. Specifically how fabricated, distorted or inflated 'truths' marketed or presented in foreign environments are so effective given their distance from an actual event, product or personality.
In this work, the artists practice, self-image and status are redefined utilizing a 'consumer marketing model'. The opportunity to fabricate and manipulate 'the truth' is infinity flexible when adopting the ethics of mass media and consumer marketing. As an Australian artist exhibiting a new work in Sendai, Japan, responding too a curatorial theme dealing with issues related to how global knowledge/access might impact on a local perception of self and others, this artwork employs what is arguably the major influence in defining current local/global perceptions.
Further to this appropriation of this commercial context to explore these themes, is the presentation of this work within the Art gallery. The fact that the art presented is purely an advertisement of the artist, acts as a crude reminder that the art world is not exempt from employing similar marketing strategies and could be easily argued that the marketing of the artist is as important, if not more important than the art produced.
Ultimately BIG IN JAPAN, alerts the viewer to the possibility of fabricated truths whilst providing comic relief as the artist stands monster-like over the city of Sendai and offers himself for sale.